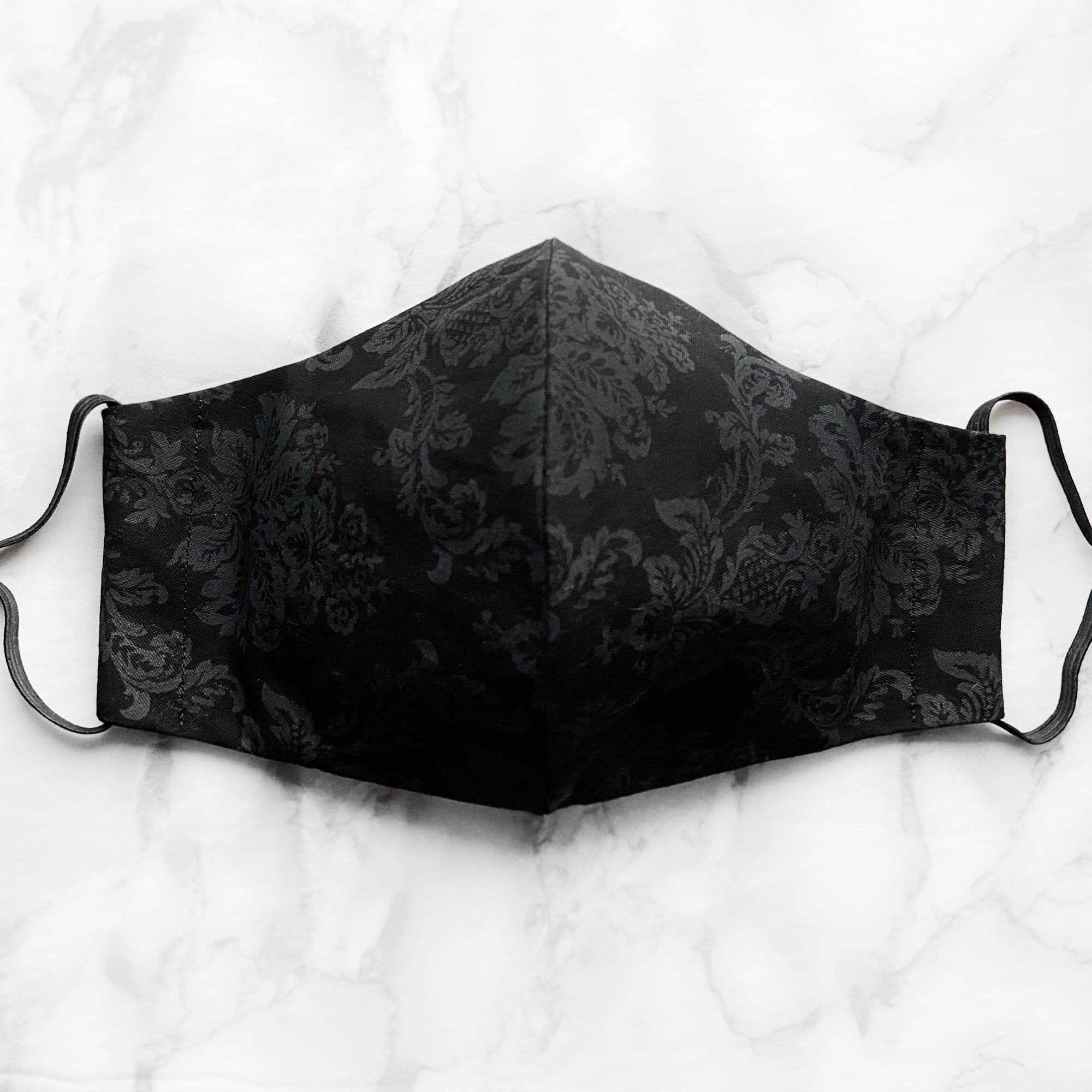 Frequently Asked Questions about Handmade Face Masks:
No - these masks are non-medical grade. You may use them on their own and add your own additional filters, or you may layer them on top of medical grade masks. The more layers of filtration the better.
I have specifically designed my face masks with features that are in accordance with governmental suggestions on non-medical handmade face mask construction.
All Masks and PPE accessories sold on this site make no claim to protect agains COVID19 or any other viral infection.
For more information regarding non-medical face mask usage and suggested materials, please consult official Governmental guidance information here or you can review a summary below sourced from the government of Canada's website:
"A non-medical mask can be bought or homemade and should be made of:
• At least 2 layers of tightly woven fabric, such as cotton and
• A third, middle layer of filter-type fabric, such as non-woven polypropylene
You can include a filter in your non-medical mask by:
• Adding a filter fabric as a middle layer
• Inserting a disposable filter into a pocket on the inside of the mask
Reusable masks with an integrated filter layer can be washed multiple times."
If you prefer a full face coverage with all of the extra features you can think of, the 3-Layer Deluxe Olson mask is for you!
If you need something that will give you the most protection with the least amount of contact with your mouth then the 3-Layer 3D Pleated masks are going to be the most comfortable option. (Ex: if you work in an environment where you need to speak with customers all day while wearing a mask).
That being said - the comfort level of either style is completely based on personal preference, and both styles have been specifically designed to keep you as safe as possible based on government recommendations for handmade masks.
If you're going to be using disposable masks for short outings, but want to add a few extra layers of protection, then the Covers for Surgical Masks should do the trick - these are not full masks with nose wires and ear loops - rather you slide the cover onto your disposable mask.
Can't find something that you like? Send me a message and I can suggest the best option for you, whether it be style, fabric, elastic colour, etc. I have over 300+ fabrics in my collection!
Please Note: Custom/made to order products are excluded from discounts & promotions. To find the latest ready-to-ship masks (which qualify for discounts), click here.