hello, friend.
My name is Mandi, and I am the Graphic Designer & Sewist behind all the items you'll see in this shop! Whether you're looking for my Handmade Accessories or Stationery & Gifts, I hope you enjoy exploring all the options.
Shop by Category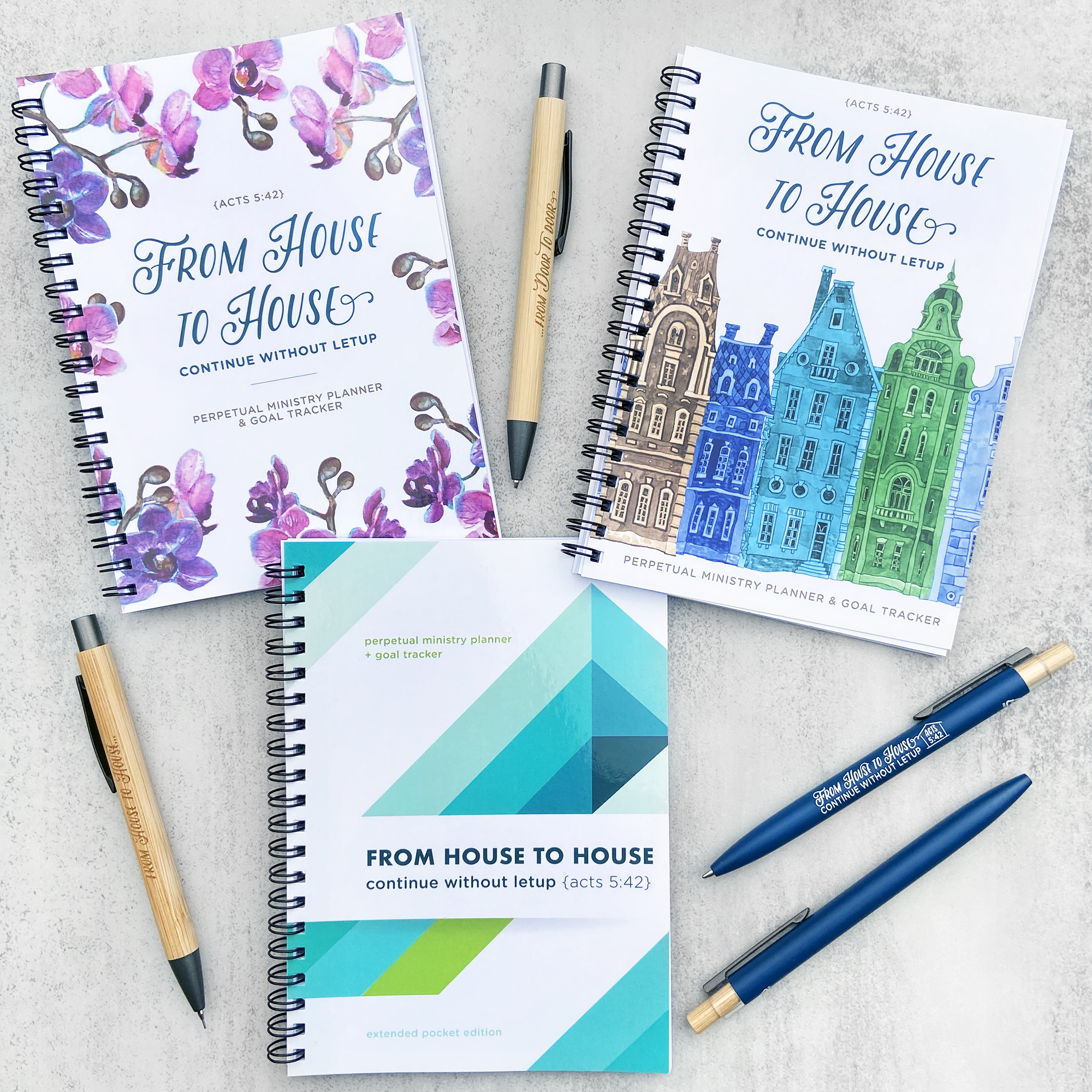 Scriptural Stationery & Gifts
I design scripturally themed stationery and gifts for use at the Christian ministry, meetings and conventions of Jehovah's Witnesses. New collections are released 3 times each year, as follows:
Winter: Year Text Collection
Spring/Summer: Convention Collection
Fall: New Service Year Collection
shop all stationery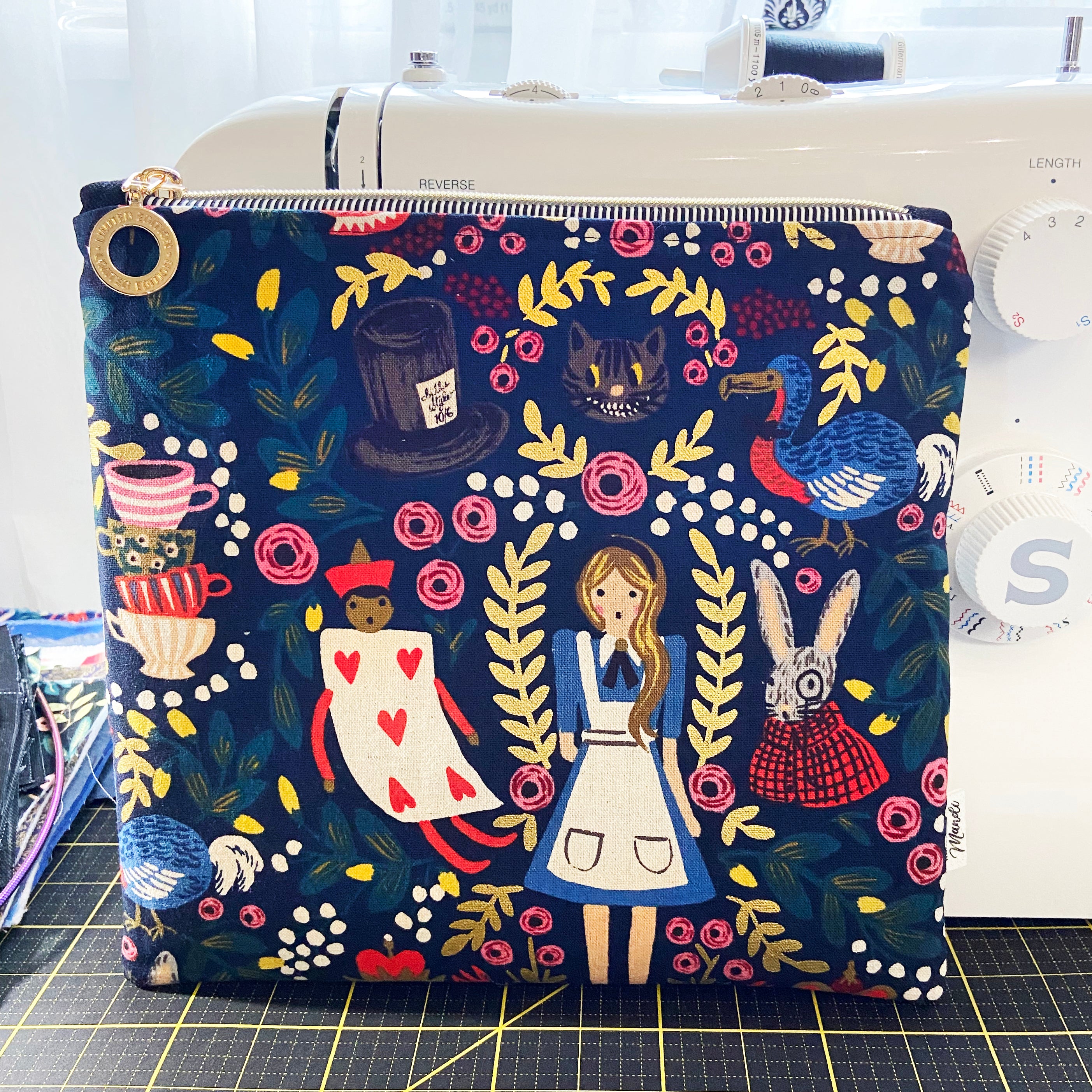 Whimsical Handmade Accessories
Each and every product from the Handmade by Mandi division is 100% created from beginning to end by me alone - never outsourced! I purchase 90% of my fabric from small Canadian fabric shops. All of my handmade items are created with top quality and aesthetics in mind.
Made with love in Toronto, Canada.
shop handmade
★★★★★

I love the two sides verse. The fact that it doesn't need sharpening so will last a long time. I put them in treat bags for our new service group and new service year.

–Marg H.

🇨🇦
★★★★★

"Loooove it! Every time I receive one of these (I've ordered like 15! lol) I fall in love all over again! So neat, pretty and incredible quality!!!"

–Melodie D.

🇨🇦
★★★★★

"I can't wait to use this for the convention, I love how it has a template for me to put in the talk titles and speaker. And it's not too thick or bulky, so will fit nicely into my bag. Beautiful cover art, and spiral binding to lay flat while writing."

–Ashley G.

🇺🇸
★★★★★

"This mask exceeded my expectations, the quality, look and feel are outstanding."

–Perry W.

🇨🇦
★★★★★

"So cute! Giving as gifts, quality is perfect! Can't wait to see the kiddos faces when they receive they're gifts for the RC ☺️"

–Petryna P.

🇨🇦
★★★★★

"The quality of these card holders are amazing and they're super cute! I can't wait to start using them.. I may need a few more!! Amanda was also very helpful with any questions I had 😊"

–Jerril N.

🇨🇦
★★★★★

"I bought these pens as part of a gift for our elders and circuit overseer. I was pleasantly surprised they came in protective sleeves. The writing on them was well done and the quality of the pens was excellent. I asked how they write, I was told they write very nicely. The brothers are very happy with these pens. They went very well with the portfolios they received. I highly recommend them to any elder in your life you would like to show appreciation for."

–Moana A.

🇺🇸
★★★★★

"Love this natural and simple tote. It can be used over and over again for different reasons, giving a positive witness anywhere you go."

–Jess S.

🇺🇸
Behind the Scenes of a
Small Business
Every single product is dreamed up, created, packed and shipped from my home-based design studio in Toronto 🇨🇦